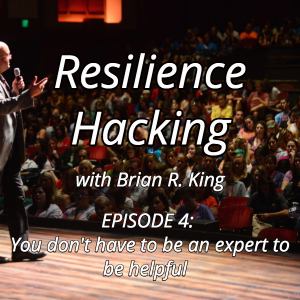 Afraid to share what you know with the world out of fear you're not qualified?
"Well, I'm no expert!"
"Who would want to listen to me?"
There's a myth in the world that only experts are worth listening too. Not true. You have something important to teach but your lack of confidence stands in the way of sharing it.
In this episode, I share a tip for breaking through that confidence block and bringing your wisdom to the world.
NOTE: This recording originally aired as a LIVE Facebook video.